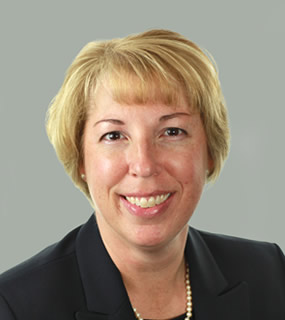 Jennifer Hower joined Herman Katz Cangemi & Clyne, LLP in 2013, and concentrates her practice in the area of tax certiorari and condemnation. She brings with her a diverse background and ten years of experience in the prosecution of real estate tax appeals. In January, 2017, Jennifer became a partner in the firm.
She has participated in valuation trials of both commercial and residential properties, as well as condemnation proceedings against New York State.
Prior to concentrating in tax certiorari, Jennifer served as an Assistant Staff Judge Advocate with the United States Air Force both on active duty and as a reserve officer. There she prosecuted criminal matters on behalf of the United States, and handled military justice and environmental issues.
Education and Honors
Jennifer earned her juris doctor from Franklin Pierce Law Center in 1998, where she wrote for the Annual Survey of New Hampshire Law, and a bachelor's degree in Political Science from the State University of New York at Buffalo in 1991.
Professional Memberships
Jennifer is a member of the Nassau County Bar Association (member, Committee on Tax Certiorari and Condemnation 2006-Present; Publications Committee, 2007-2009); the Suffolk County Bar Association; the New York State Bar Association; the New Hampshire Bar Association; and the Long Island Builders Institute (LIBI). She also serves as the Adjutant of the American Legion Robert H. Spittel Post 1285, Bayville NY.   In August 2014, Jennifer was featured in the Long Island Business News: Who's Who in Professional Women.